RV Insurance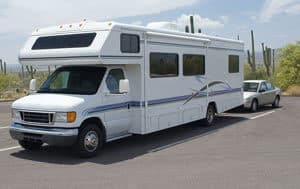 We can provide you with comprehensive coverage, collision coverage, and other third-party liability plans. However, with RV policies, there are other issues and factors to take into consideration, and Stanley Insurance Agency is here to work with you to make sure that you're getting the adequate coverage you deserve for this expensive vehicle!
We can provide you with dependable RV coverage for quality assurance wherever you may go on your trips close to home or across the country. We can also provide you with protection for anything you may have kept in your RV, including clothes, TVs, gaming devices, music systems, bedding, furniture, and so on. If any of the following damaging situations come up, we can work with you:
Fire
Theft
Vandalism
Wind Damage
Hail Damage
Engine malfunction or breakdown
We understand that when you're driving from coast to coast with your RV, you want to make sure that you are protected in case any type of problem comes about. We are dedicated to providing exceptional personal coverage plans and response times for RV drivers and their passengers. We can provide you with towing and roadside assistance, as well, in case there's a breakdown or problem during your trip.
We can also provide you with full replacement coverage in case your RV is totaled, stolen, or destroyed by a natural disaster. This will provide you and your family with a new RV which is estimated at the same value as your previous make and model. This is something which sets us apart from a lot of other RV policy providers in the area.
Please feel free to call us for more information about getting coverage for your RV or contact us online if you have any other insurance related questions questions.