Homeowners Insurance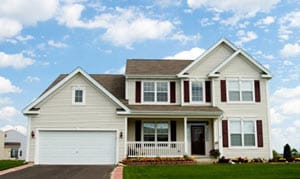 Single family homeowners insurance may be split up into several types, including basic form, broad form, special form, comprehensive form and also modified coverage form. Basic form covers your home against 11 perils. Broad form helps to protect your home from 18 perils. Special form is regarded as the popular type of home insurance. It provides coverage for all the perils included in the basic and broad forms of home insurance. Comprehensive coverage includes coverage which is not included in the basic, broad, and special form coverage. Modified coverage form is acceptable for homes which do not meet the requirements in other kinds of coverage.
When buying these types of policies, you need to take into account the value of your home and personal possessions, such as furniture, electrical appliances and so on. The value of the land must not be included in the calculation since it is not going to get damaged. The more coverage you buy, the less money you need to spend to rebuild your home if a catastrophe occurs. It is also necessary to buy coverage for legal self protection. If you're sued by a third party, the policy provider can pay out the compensation for the lawsuit fee. If your home is mortgaged, you need to follow the requirements of the loan provider. Some lenders will suggest a company to you. However, you aren't obligated to buy the policy from that organization.
Fast and Easy Quote
We can provide a free quote through our online form. The exact cost of your policy generally is dependent on what it would cost to replace the home as well as any additional items or properties which will be connected to the policy. Please contact us for more information about getting a policy.