Boat Insurance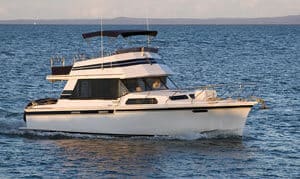 If your family has a boat, regardless of whether it's a sailboat, fishing boat, or a yacht, you need to make sure you get the right coverage needed to protect you on the open sea, and while your boat is docked. Contact us today to learn more on our boat insurance coverage or view our service area map.
As is the case with other kinds of insurance, there are many different policies to choose from with the specific coverage you want and need. There's replacement insurance, roadside assistance (in case the boat is damaged while being hauled), boat liability, medical payments, wreck removal, and many other personal coverage plans you can choose from. We will work with you to determine what plans are best for your needs. Our agency can provide protection for natural disasters (tornadoes, hurricanes, earthquakes, strong winds, etc.), damages or injuries that occur on the boat or to the boat, damages from a third party, and we can also protect against fires, sinking, explosions, theft, and so on. In addition to providing coverage for boats, we can help protect your stand up or sit down jet skis.
Dependable Coverage
We can protect you in the following types of situations:
Fires
Rain or Wind Storms
Collisions
Capsizing
Sinking
Theft
Stranding
Explosions
Fast and Easy Quote
You can use our online form to get a quote here.