Commercial Property Insurance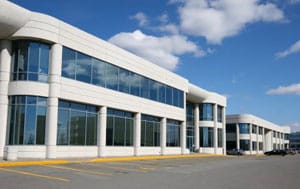 This is something that most freehold owners, landlords, and other types of property owners alike all need. We will make sure that the right risks are covered, and this includes the typical commercial risks, as well as third party liability. If you have leased properties, we can be sure that your property is properly protected in case of a disaster, a break-in, or some other kind of situation that causes damages. We will insure your property for the reinstatement value against the typical commercial risks. Reinstatement value is typically determined by annual insurance valuations. Regardless of what kind of property you are wanting to protect, it will first need to be surveyed by a professional, and we are here to help you every step of the way. Contact us today if you need to insure your commercial property with a reliable coverage.
This is considered a major part of the whole risk management strategy that should be considered for proper coverage for your location. If you are a business owner, you know how much your work means to you. It's been your dream to create the business that you have today, and you should be doing everything that you can to keep it protected and safe from any kind of damages. When you have commercial property insurance coverage from Stanley Insurance Agency, we can make sure that your building and anything else on the property that you own, such as garages or storage sheds are protected from: fires, natural disasters (floods, tornadoes, earthquakes, strong windows, heavy downpours, and so on), theft, break-ins, and from any other kind of situation that may come up where damages could occur.
We often provide coverage for:
Restaurants, delis, cafes, pubs, bars, etc.
Shopping centers
Business offices
Construction companies
Trucking companies
Postage delivery companies
Fast and Easy Quote
Please feel free to call us or get a free quote online for more information about our commercial property policies. We look forward to working together with you and your business' unique needs soon!