Commercial Auto Insurance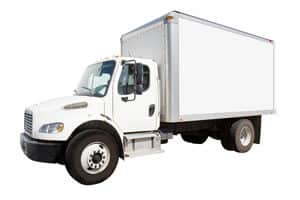 If you own a business with commercial vehicles such as pickup trucks, utility vans, or semi trucks that your employees have to drive on a regular basis, you need to be sure that you have coverage to protect the driver, your property, and any other drivers who may be affected by an accident. Commercial policies have to be complicated, and our professional, knowledgeable, and friendly agents are here to work with you. We will be able to answer your questions and help you to get a policy that works with your needs. Hundreds of business owners in the area trust us with their commercial auto policy needs. View our latest testimonials from customers who were insured through us. We can provide you with business auto, pickup truck, dump truck, tow truck, delivery van, and company car insurance policies.
We can provide you with: auto liability coverage, medical payment coverage, comprehensive coverage, collision coverage, uninsured and under insured motorist coverage, coverage for cars you borrow or rent, and coverage for employees using their own personal cars for your business. We try to make the claims process as easy as possible. If you or an employee should ever be in an accident, you can count on us and our team of commercial insurance experts to be able to provide you with the help you need to get back on the road safely. We can gather all the necessary facts, and we can assess the damage to settle your claim quickly and fairly.
We often offer commercial coverage to the following types of businesses:
Pizza delivery restaurants
Bakeries
Delis
Postage delivery vans, cars, and trucks
Truck drivers
Catering companies
Fast and Easy Quote
Please feel free to call at our midtown or south locations, or get a quote online for more information about our commercial services. We look forward to talking with you soon and helping you to protect your commercial vehicles.